Already registered? Log in at the "Purchase History" page.
Thanks for ordering from Pizza 5 Cambodia. Please read the following to understand how to use our online ordering system:
How to place order and add extra toppings?
From "Our Menu", you can see the items available which grouped into "Pizza" and "Beverage" sub-menu.
Under the "Pizza" sub-menu, you can pick your favourite pizzas by clicking on the price/ size accordingly.
You may further add extra ingredient (toppings) onto your selected pizza by clicking the "+" sign (multiple times allowed), you may undo the selection by clicking the "-" sign on the bar. The default ingredients of the pizza are written in italic form. If you confirm your selection, click "add to cart" to add your selections into the "Delivery Box".
Post/ Zip Code and Delivery Charge
Our own delivery team has limited coverage. The Post/Zip Code input is for a primary verification on delivery coverage and for delivery charge calculation. Therefore please kindly select the correct commune/ zone where your delivery address belongs to. If you're not sure which commune you are in, you may check the list below or click here for a reference. (the delivery charge applicable is subject to the actual delivery address). For self-pickup at shop, simply check the box "I will collect the order myself".
Delivery Coverage and Delivery Charge (we will try our best to keep our delivery charge lower than other delivery agents/ food apps)
How to let us know your delivery location?
Accurate delivery address is always crucial to you and us. Correct input of House#, Street #, corner Street # are the basics to locate your address. Or you can tell us a place or landmark (which is searchable by Google Map) nearby you so that our delivery driver could meet you there.
Another effective way is to use geo-tag (Coordinates or Plus-Code) by Google Map to locate exactly your location:
Open Google Map (with GPS function enabled) in your smart phone, a blue dot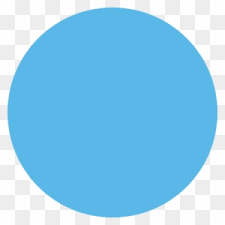 is indicating your current location. Zoom-in the map to the maximum to refine the location accuracy, then finger-tap on the blue dot (for a second) to drop a pin. Once the red Dropped pin
appeared, swipe up the menu shows at the bottom, you can see the Coordinates (like: 11.536605809358694, 104.9155093251423) and/ or the Plus-Code
(like: GWP8+H5 Phnom Penh). Tap on it will copy the geo-tag automatically, then kindly paste it on the order form. You can follow these steps for delivery target other than your current location.
Google Map on PC is even more easy. Open Google Map, simply right-click on your target delivery location, then the Coordinates will appear for you to copy.
Order Confirmation
An order confirmation (from: [email protected]) will be sent to your email address you provided/ registered. Please make sure you correctly input the info. At the same time, please make sure your phone is stay connected/ reachable so that you'll know the delivery arrived.

Payment
You may settle the bill by cash on delivery, or pay by ABA Bank transfer (account name: TAM KAM FAI ANGUS # 001864273 ). Please remark the Order ID during the payment. Thank you.
User Registration
Registered users may earn and redeem Loyalty Points after log in. You may log in at the Purchase History page.
Loyalty Points
Every dollar you spent here may earn Loyalty Points:
Get 1 Loyalty Point for every $1 spent (count on the final round down dollar amount after discounts and coupon applied, if any). To apply redemption, there should be at least 10 points accumulated. The maximum points that can be redeemed per order is 10. The monetary value per point is $0.05. Unused points will expire in 90 days. Loyalty Points are only given and solely used for purchase through our online ordering system, and can never be exchanged into cash.
Offers (All Offers are subject to limited daily availability. Therefore please take action earlier!)
(1) Buy 2 Get 1 Free = Buy 2 Pizzas, get the 3rd one for free.
Available on Sundays and Mondays. To success apply this discount, your should put at least 3 pizzas into the cart, then a discount will be applied to that pizza with the cheapest price.
(2) Buy 1 Pizza get 1 Free Drink = Buy 1 Pizza, get 1 can of drink which value $1.
Available on Thursdays. To success apply this discount, you should at least put 1 can of drink (set at $1) into the cart, then a discount of $1 will be applied. Due to system constraint, if you want to order more than 1 set of this combo, please order each set separately.
(3) Buy 10 get 1 Free = Buy 10 Pizzas, get an extra one for free.
Available from Monday to Saturday (except rest days). To success apply this discount, you should put at least 11 pizzas into the cart, a discount will be applied to that pizza with the cheapest price.
(4) Buy 5 get Big Coke = Buy 5 Pizzas, get a bottle of Coke (1.5L) for free.
Available everyday (except rest days). To success apply this discount, you should put at least 5 pizzas and 1 bottle of Coke (1.5L) into the cart, a discount will be applied to that bottle of Coke.
Offers are mutually exclusive.
Discounts
A "Special Offer" menu will appear during the Tea Time (Wed-Fri 14:00~16:00). Don't miss it!
Order Delivery Time
You may set your desired delivery date and time on the order form. The default delivery time is "asap". We'll try the best to catch your designated delivery time, which also subject to the traffic situation and the accuracy of delivery address given. Thanks for your patience and understanding on us that we're keeping the pizza price affordable, therefore we have limited operating budgets to expand the delivery team. Your continuous supports will make our team bigger. Alternatively, we have contracted with Nham24 and E-Gets to provide fast and reliable delivery service. We will not deliver to upstairs, therefore please do some exercises by coming down and pick up the delivery.
Become our Affiliate (coming soon…)
Pizza means happiness! Become our Affiliate … we will assign a Coupon Code to you to share with your friends for purchase discount, and you may enjoy free pizza upon fulfilling some conditions. (Please read our "Give Me 5" page for more information)
Thank you! Wish you are happy with our service!
Pizza 5 Cambodia reserves all rights for final explanations on, and to change, to modify, any of the terms, conditions, contents, offers, discounts, rewards, invitations, contained in this website.